Good dentist in Goonellabah
How to know if you have found a 
good

 

dentist

 in Goonellabah?

Like all professional services, a 

good

 

dental

 practice will be up to date with standards for best practice. Cleanliness and infection control standards will be in line with the Australian 

Dental

 Association's guidelines. All 

dentists

 who legally have the right to practice in Australia will be registered through AHPRA. A 

good

 

dentist

 would be a member of the Australian 

Dental

 Association.

Qualifications aside, there is a certain feel that a 

dental

 practice has when you arrive. It may feel cold and clinical or warm and inviting. The reception and support staff will be there to not only assist you with filling in forms, but also to connect with you in a genuinely interested way. A hand to hold during 

dental

 treatment can be comforting beyond words.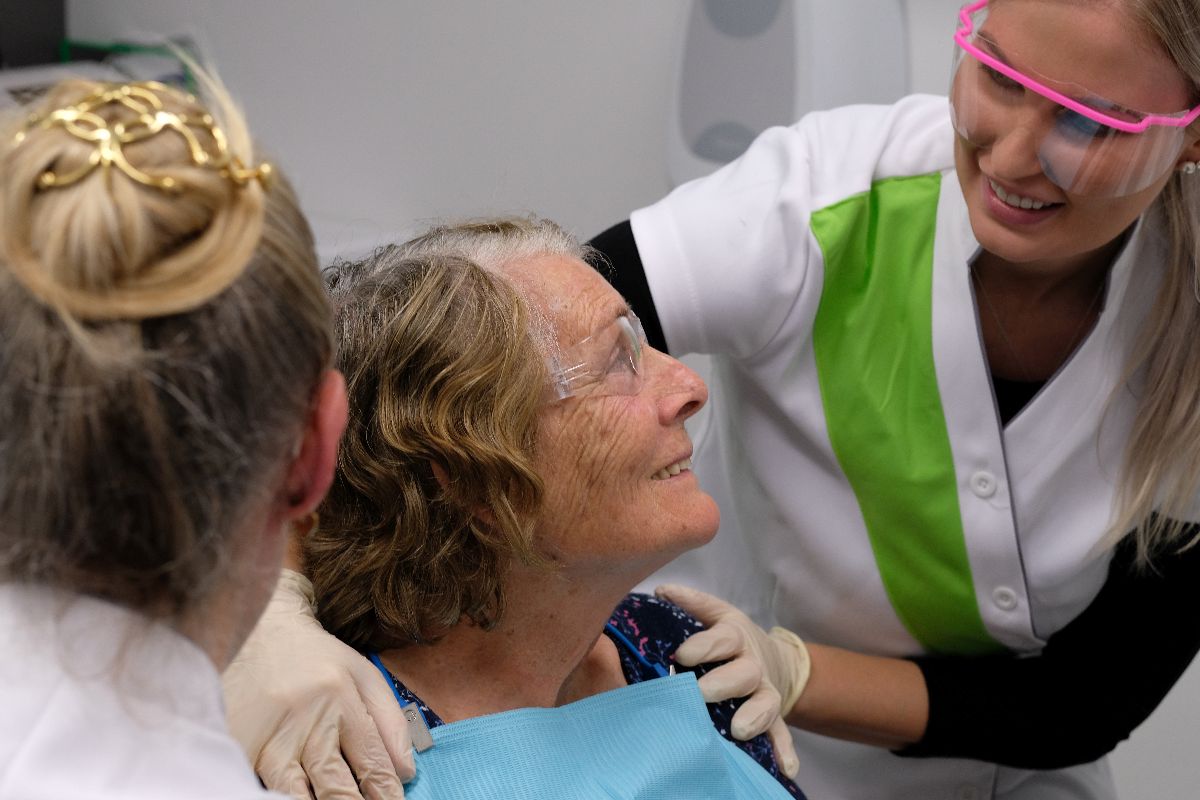 A 
good
dentist
 makes all the difference when feeling like your in the care of a confident professional. The 
dentist
 needs to be highly intelligent and committed to their education to earn their 
dental
 degree. On top of this, the 
dentist
 should have genuine empathy and concern for their patients. A warm heart is a great comfort, as well as gentle hands.
.
A great 
dentist
 will become your friend over a lifetime. Fortunately at Goonellabah there are 
good
dentists
 available who can deliver quality 
dentistry
, with confident caring hands. As for how you feel, well that is something you will need to come in and see for yourself.
.
The structure of ownership of a 
dental
 practice certainly has an impact on how a 
dental
 business is operated. An owner 
dentist
 comes from the interests of the patient first. The doctor patient relationship guides the treatment plan. 
Dental
 work is prescribed as required by the patient's needs and budget.
.
In a corporate structure, the business of 
dentistry
 is set to pay share holder dividends. 
Dentists
 are encouraged to hit monthly targets and make money for the business. Sometimes the patient as a person can get lost in the system of making money. If you decide to go to a corporate 
dentist
, it may be worth getting a second opinion on your quote. Corporate 
dentists
 in the Goonellabah and Lismore area are Maven 
Dental
 and National 
Dental
 Care.
At Bytes 
Dental
 we have different operators with different skills and styles of 
dentistry
.
Dr Kim Davies is the founding owner. She has a focus on preserving teeth by doing minimal intervention dentistry. In other words, if it ain't broke, don't fix it. Photographs are taken of each patient help to monitor how the teeth are performing over the years. This prevents drilling and replacing fillings when it is not really necessary. When dental work is required however, Kim uses high quality dental materials to ensure the restorations are very long lasting. Gold fillings are still a thing!
As a true testament to her caring nature, Kim also does emergency after hours 
dentistry
 at Goonellabah. 0473374166.
Dr Martin Ramlah is a country dentist with a passion for his craft. Martin loves helping people achieve a beautiful smile and has a knack with dentures. If you are on a tight budget, Martin can do chair side crowns for a fraction of the price of a traditional crown. Martin loves to share his knowledge so be prepared to be informed.
Always up for a chat Marty will help you feel at home at the dentist. Up to date with the latest dental developments, Dr Martin Ramlah will certainly impress.
.
.
.
Danette Ryan
is our beautiful children's 
dental
 therapist. Her scope of 
dentistry
 rages between ages 1 to 18 years. She has a focus on preventive 
dentistry
, educating children on the importance of routine oral care. With over 20 years of experience and grown children of her own, Danette knows how to relate with kids to give a positive 
dental
 experience.
Great 
dentists
 in Goonellabah are all located under the one roof at Bytes 
Dental
 Lismore, at the GP Super Clinic on Rous Road. We encourage you to book an appointment to see for yourself. Call 6624 7068 or check
available appointments online.
Bytes 

Dental

. Bring forth your best self!