At Bytes Dental we take time to get to know the child before we start on the examination. Fun explanations on plastic teeth can help put each child at ease.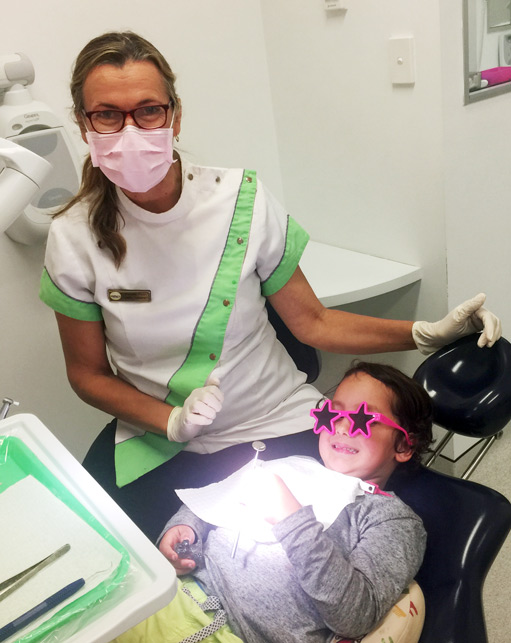 We take time to educate children on:
Correct techniques for tooth brushing and flossing.
We offer dietary counselling and advice where needed.
Fissure seal molar teeth to prevent decay.
Provide mouth guards for protection during contact sports.
Detect early signs of crowding and offer simple orthodontic treatment or arrange referral to an orthodontist. When problems are detected and treated early, it can save costly orthodontic treatment in later life.
Children need a lot of attention to help them feel comfortable at the dentist. Parents can help prepare children by playing a dentist game with dolls or teddy bears.
Talk about what things feel like – "Scratchy like a fork or wet like a water spray."
How things taste – "Fluffy like cotton. Like toothpaste. Like rubber gloves."
If kids do need dental work and need to have a local anaesthetic injection, talk about a little pinch like a mozzie bite, and how it will feel floppy afterwards. The more kids feel comfortable about the dentist BEFORE they come in, the better the dentist will be able to treat them.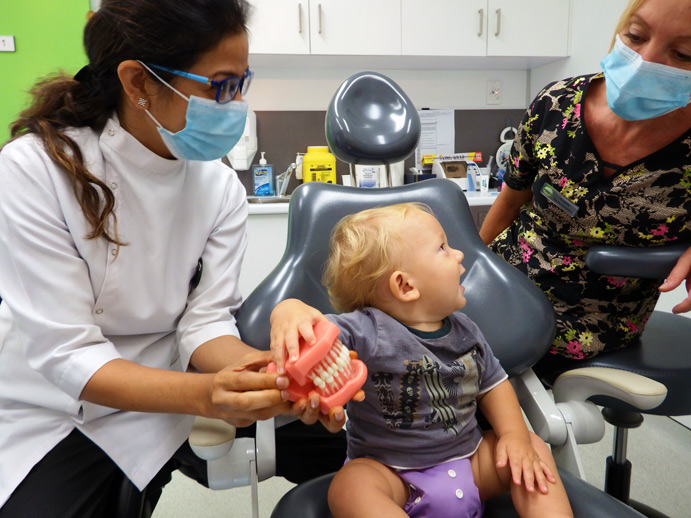 Book an online appointment right now 🙂 
BULK BILLING available for children on Medicare's Child Dental Benefit Scheme
If you are on Family Tax Benefits and have received a letter from Medicare stating that your kids are illegible, then you may be able to claim up to $1000 worth of dental treatment per child. Just bring your medicare card and we can check your balance.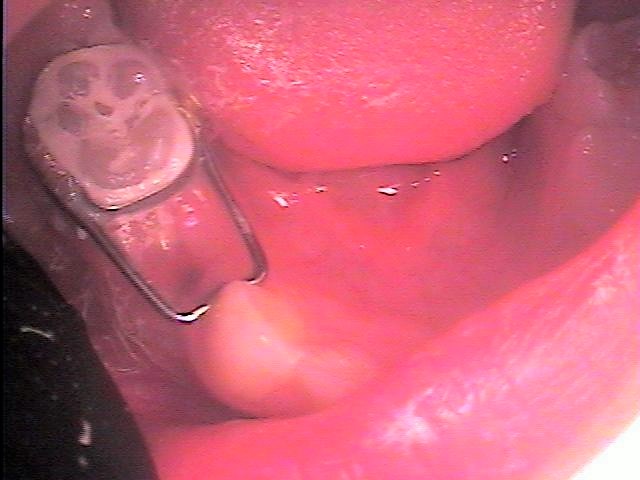 Here a 5 year old girl had to have her tooth removed well before it was due to fall out naturally. A metal space maintainer has been attached to stop the teeth drifting together. This band on the tooth will stay in place for 1-3 years, until the adult tooth comes through. The band is then removed, and the crowding has been prevented.
For appointments with Danette Ryan please call 6624 7068 as online bookings currently unavailable. Danette works extra days over the school holidays.
Book an online appointment for a dentist.